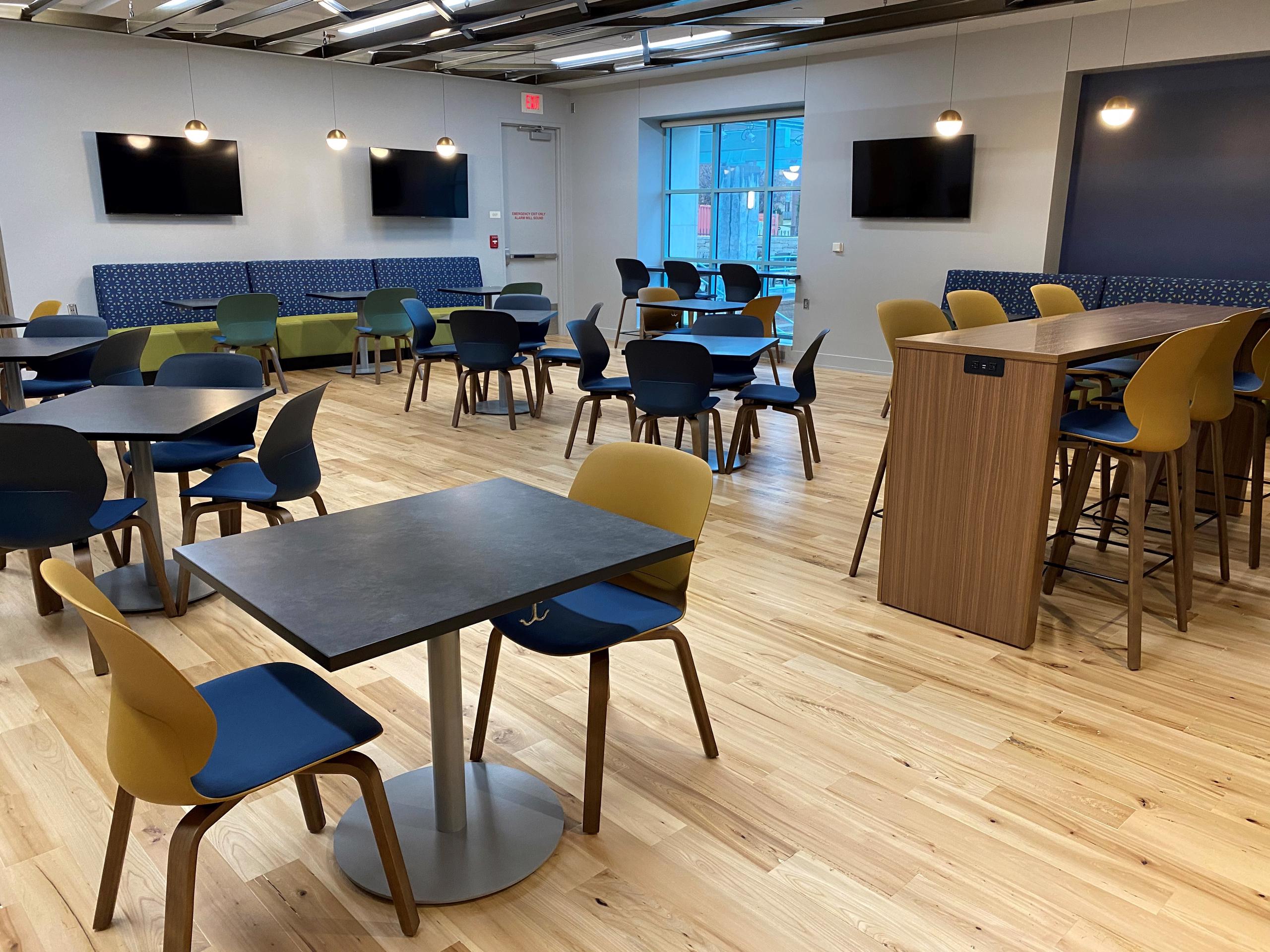 "We are thrilled to be working with Tricia and Ryan Peterson to reopen the Millennium Café," said Erin Aldridge, Executive Director of The Library Foundation. "They have built a wonderful reputation as 2 Chefs Catering and operating the Lake Ridge Grill at Lake Perry. We look forward to soon having many wonderful treats and meals available again."

The Millennium Café underwent renovations designed by HTK Architecture during the library building closure in 2020. The café features an enhanced dining room and customer service experience that extends into the library and outside for al fresco dining in Claire's Courtyard.


"As someone who's always loved the library, I can't wait to operate the café inside the Topeka Library," said Tricia Peterson, co-owner of 2 Chefs Catering and operator of the Millennium Café. "I've always loved books and cooking/baking so now I'll get the best of both. I look forward to providing quality food and coffee to the library employees and patrons."

Peterson and her staff plan to open the café for business on Monday, November 22.

"Our Café really is a library destination for many of our customers," said Marie Pyko, Library Chief Executive Officer. "It will be wonderful to once again be that place for a good cup of coffee, a lunch meet up or afternoon dessert."
Through the end of the year she and Sarah House of K1 Hospitality will work to meet the catering needs of those who have booked meetings and events. People booking new events will work with the new cafe staff for catering.

"We are so thankful to K1 Hospitality for their ability to serve library patrons while we searched for an operator of the café," said Aldridge. "They ensured we could still provide catering service in these unique times."

For more information about booking meetings or events at the library visit www.tscpl.org/meetings.