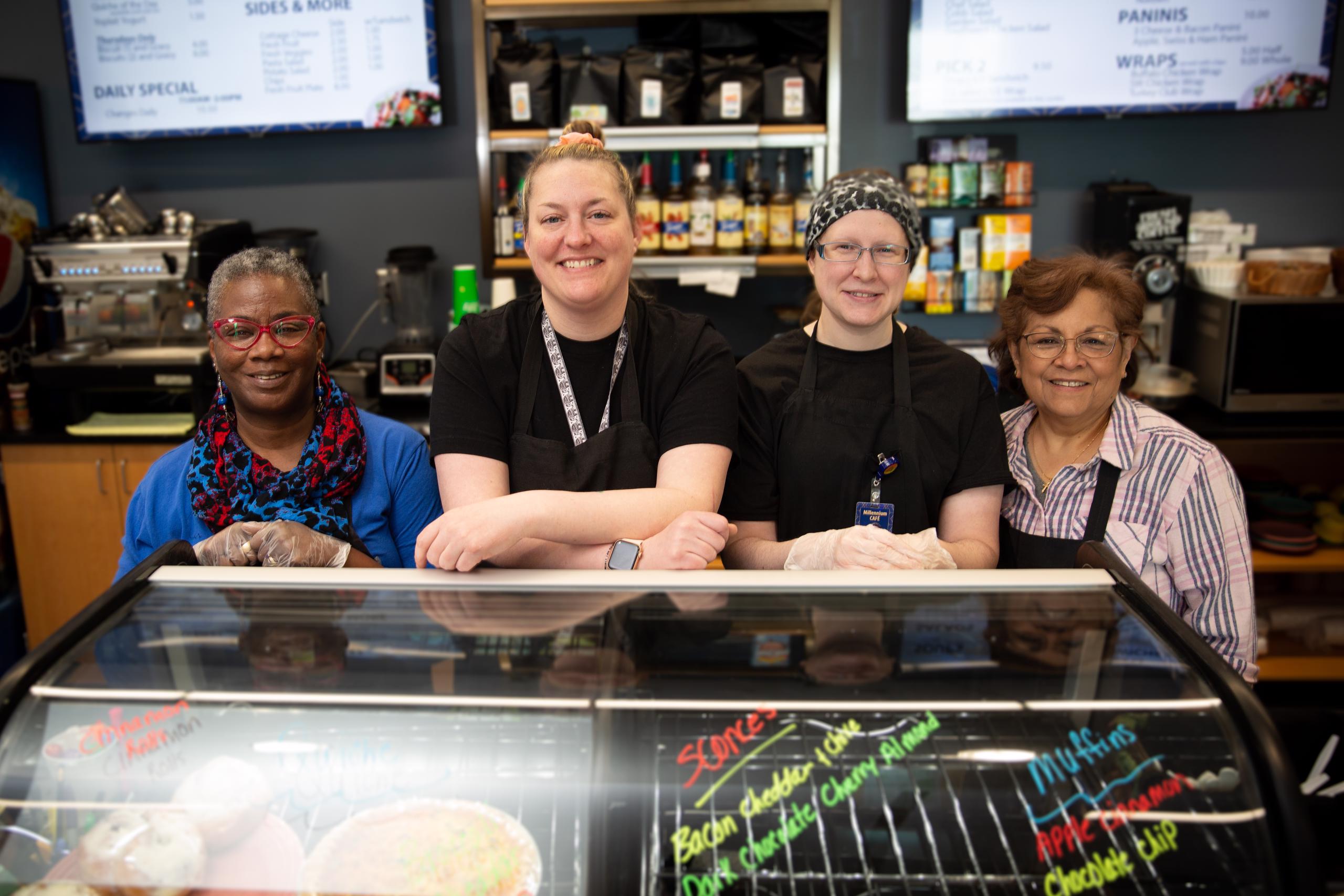 The Millennium Cafe is open under new managment!
In November 2021 Tricia Peterson of 2 Chefs Catering became the operator of the Millennium Café. Tricia and her team are combining their love of service and the library serving up sweet treats, specialty coffees and amazing specials Monday thru Friday 8:00am to 4:30pm. They are also the exclusive caterer of TSCPL meeting rooms.


"As someone who's always loved the library, I am excited to operate the café inside the Topeka Library," said Tricia Peterson, co-owner of 2 Chefs Catering and operator of the Millennium Café. "I've always loved books and cooking/baking so now I'll get the best of both. I look forward to providing quality food and coffee to the library employees and patrons."
Check out the Cafe's Menu.