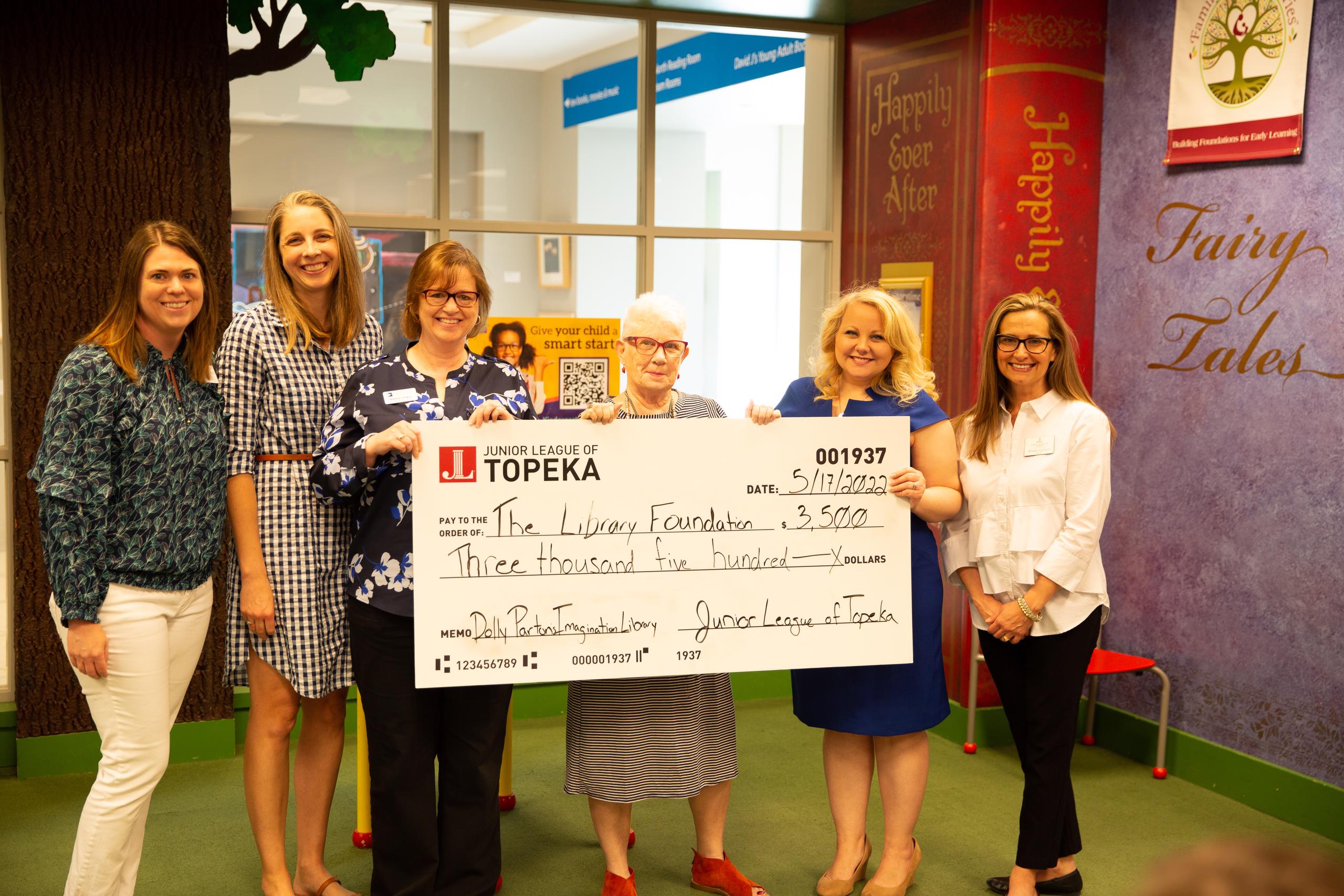 Topeka, Kan. – The Junior League of Topeka announced Tuesday, May 17, 2022, that they had granted $3,500 from it's Heinz Memorial Fund to The Library Foundation for the Dolly Parton's Imagination Library program in Shawnee County.
"We are thrilled to be able to grant these funds to further the Library Foundation's efforts to get books into the hands of children in Topeka and Shawnee County," says Brie Engelken-Parks, President of the Junior League of Topeka. "Research has proven that children with access and exposure to books are more likely to read and those who read at least 20 minutes a day experience improved vocabulary, increased cognitive development, enhanced curiosity, improved concentration, and higher levels of creativity. In addition, reading improves health, promotes lifelong learning and improves the likelihood that the child's socioeconomic status will be better compared to those who don't read."
Following Tuesday's check presentation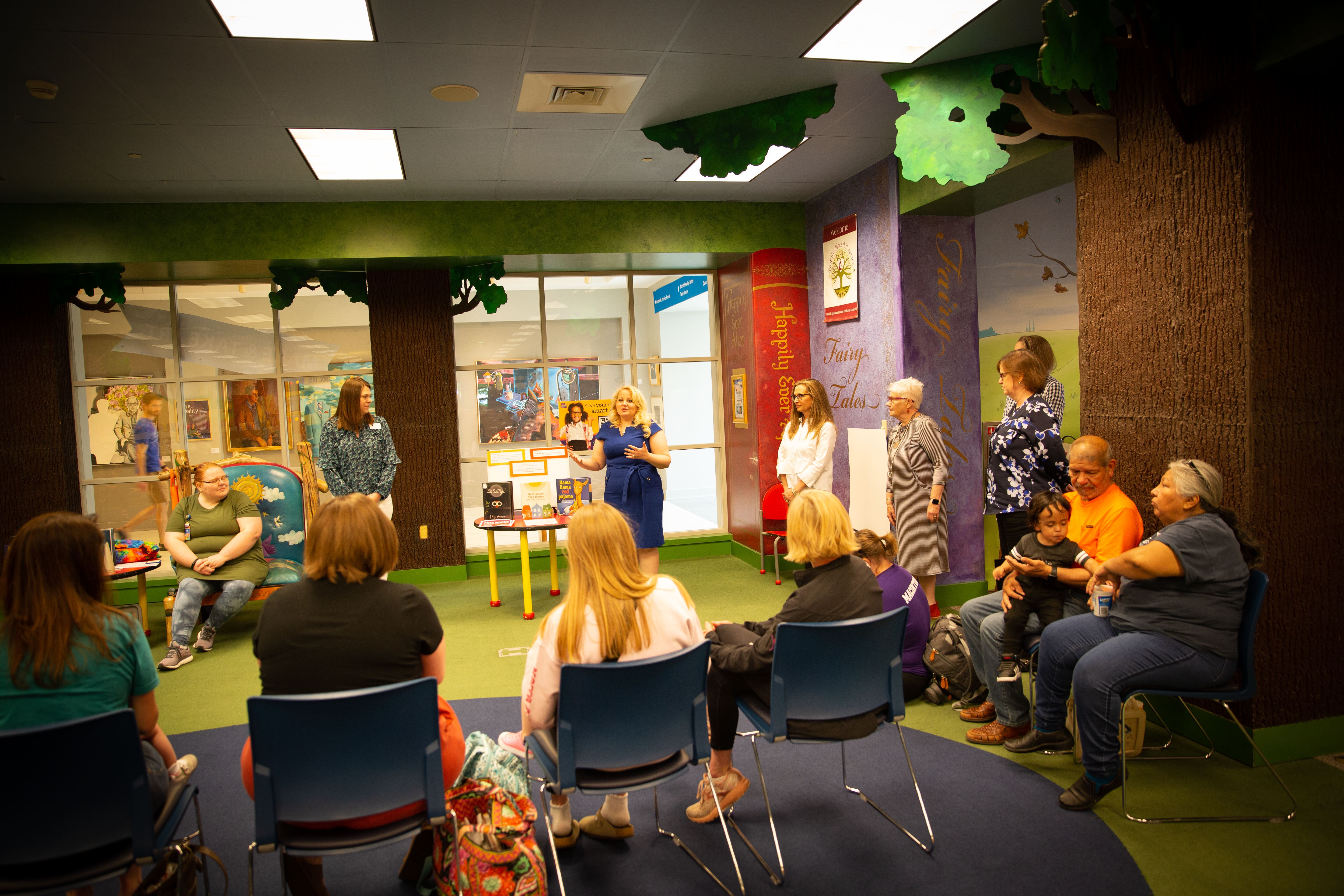 children enjoyed a special story time and had the opportunity to learn more about Dolly Parton's Imagination Library where children can sign up to receive free books. This program is available to all children in Shawnee County from birth until their 5th birthday, receiving a new book each month mailed directly to their home.
"The Library Foundation is so grateful to the Junior League of Topeka for selecting us as the recipient of this donation," stated Erin Aldridge, Executive Director of The Library Foundation. "With it we will be able to directly impact children in our community through Dolly Parton's Imagination Library Program. This program creates a building block for success in our youngest community members. Last year alone, nearly 73,000 books were distributed in Shawnee County, all thanks to the donations from individuals, corporations and organizations like the Junior League.
The Topeka & Shawnee County Public Library and the United Way of Greater Topeka are partners in making Dolly Parton's Imagination Library available. To sign your child up for the program visit https://tscpl.org/imagination .