The Rainforest Adventure opens May 22nd for an extraordinary experience for our community.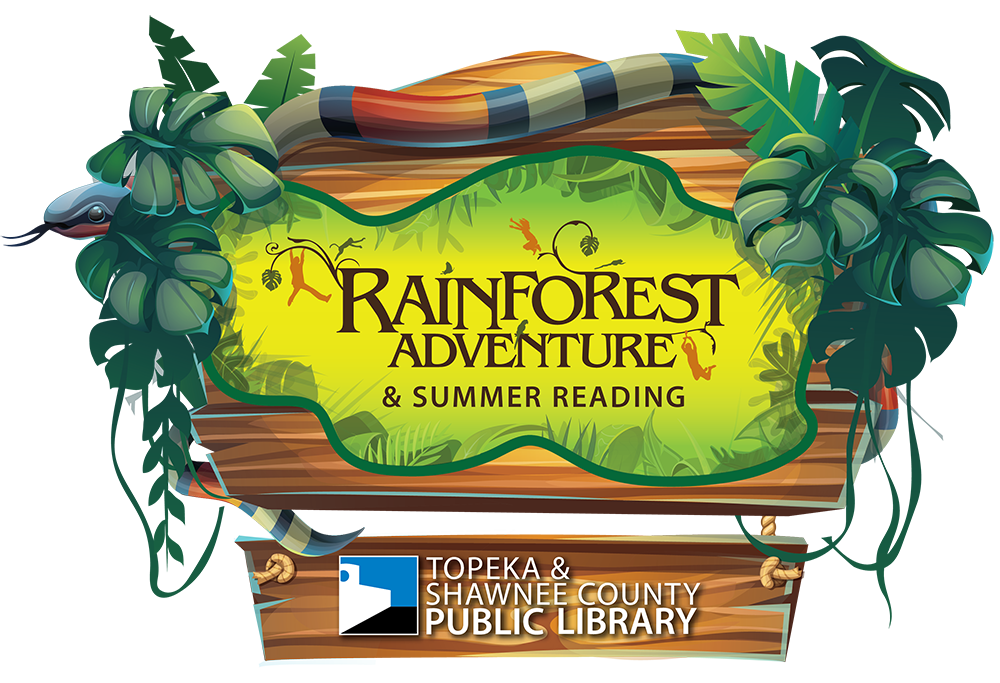 Thanks to a generous gift from the Sabatini Family Foundation and a grant from the National Endowment for the Humanities, the art exhibit for children has provided fun and adventure for the past 20 years through The Library Foundation.
Can you imagine the joy in the air as kids Swing like a Spider monkey! Discover a rodent that weighs more than 100 pounds and a beetle that can carry more than 850 times its own weight!?
The journey begins in the highest treetops surrounded by migratory birds and radiant sunlight. Answer questions about the rainforest to reach the forest floor. Incorrect answers lead to dead ends. Correct answers lead you deeper into the four layers of the rainforest – emergent, canopy, understory and forest floor. Note: Wearing a face mask is required.
Learn more about this unique experience by visiting the Library's exhibit page
Then join us in supporting these opportunities for our community through a gift to The Library Foundation. Your gift is an investment in the future! – GIFT LINK