Edward & Mary Wilder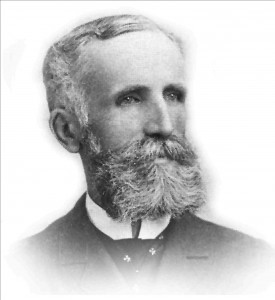 Private philanthropy has always played an important role, and the Topeka and Shawnee County Library has received many beautiful and unusual gifts. Early benefactors Edward and Mary Wilder helped raise the funds to build the first permanent library in Topeka. The Wilders made a lifetime commitment to the library that still delights visitors today.
The Wilders were community leaders. Edward was employed as the Santa Fe Railroad's treasurer. He was elected as president of the Topeka Library Association in 1874, a position he held until his death in 1905. In 1880, he raised funds for the new library from the Santa Fe and Union Pacific railways and matched these with donations from individuals.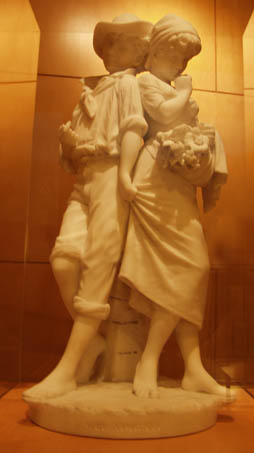 The Wilders were generous donors of contemporary art collected while traveling in Europe. These memorial gifts created the first public art collection in Topeka.
The Wilders purchased 230 Art Nouveau glass and ceramics for the library while on a tour of Europe in 1901. These gifts created the first public art collection in Topeka.
By confirming their long-term commitment, the Wilder's helped ensure the continued preeminence of the library in our community.
In 1998, in recognition of the Wilder's extraordinary philanthropic spirit, The Library Foundation named their planned giving program The Edward and Mary Wilder Society.